Planys conducted underwater inspection of an intake pipeline for a desalination plant in India. The overall in-flow rate of water has reduced and the client wanted to understand the reason for the same. Due to lack of enough man holes in the pipeline, manual diver based inspection was risky. Alternatively, de-watering was not feasible due to the costs and downtime involved and Planys ROV based inspection was desired as it would offer a safe-unmanned solution without the need to de-water the pipeline.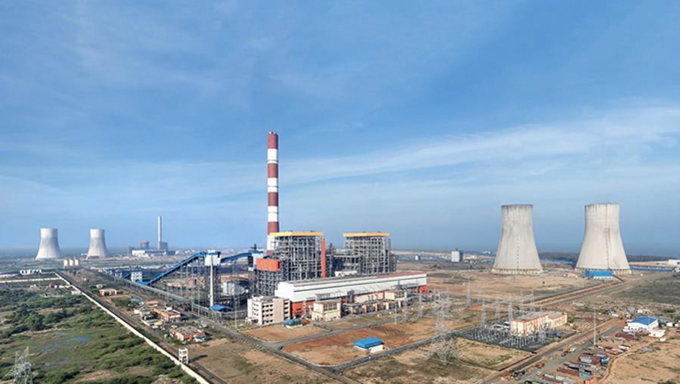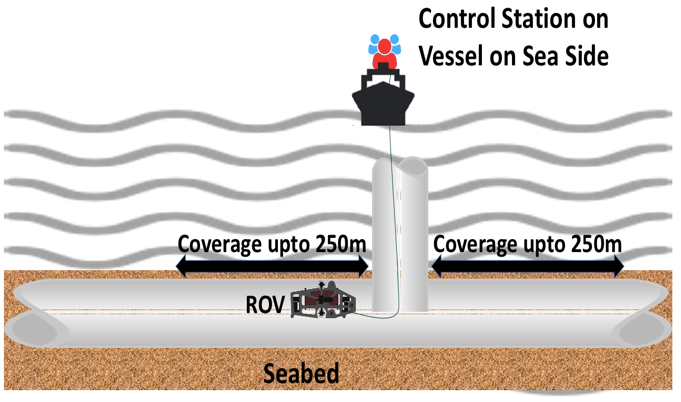 Scope of Work: Underwater visual inspection to identify cause of low flow rate and assess its general condition.
Planys Solution: The inspection was performed using Planys' ROV Mike equipped with high resolution camera and depth sensor.
ROV Mike was deployed from the plant side man hole, sea-side manhole and from other manholes in the middle.

It navigated on both sides of the pipeline taking videos to assess the health.

Heavy deposits of marine growth (barnacle, scallops) were found adhered to the internal surface of the pipeline thus reducing effective cross section area and flow rate.
All data sets were plotted against geo-tagged CAD drawing of every section on the Planys Analytics Dashboard (PAD) with localised click-to-view video.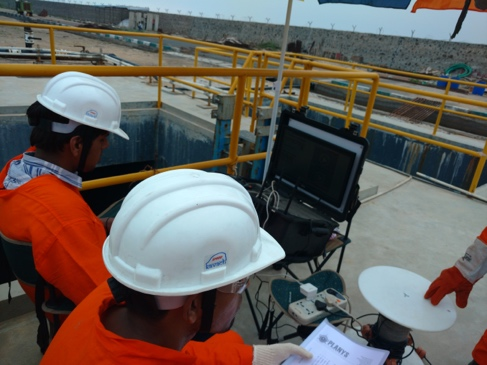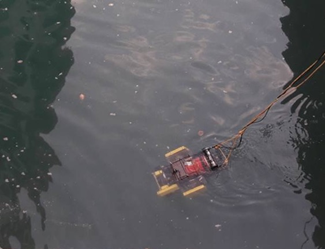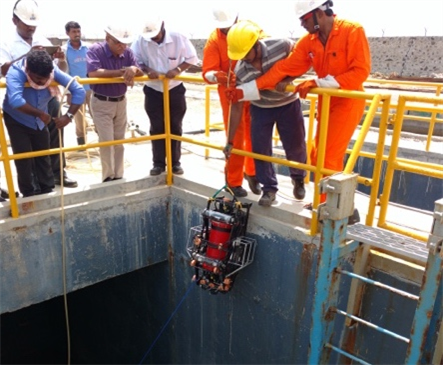 Photographs of ROV Mike being deployed from the plant-side sea basin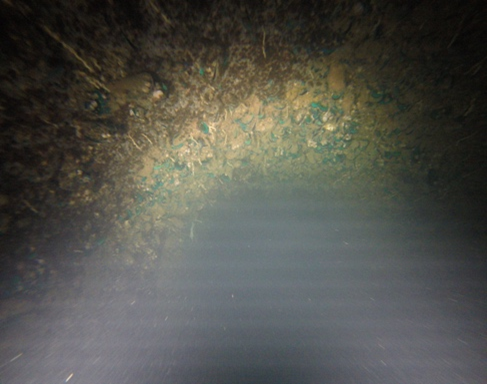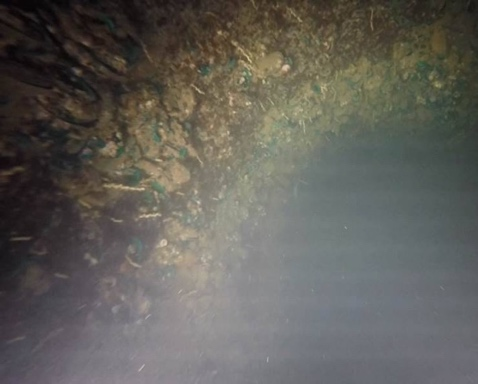 Photographs captured by ROV Mike of heavy marine growth formation on the internal lining of the pipeline.