Planys offered   underwater inspection services for the upstream face of a 50-year-old large and crucial dam in West India. The project site had several crocodiles which made manual inspections impossible. ROV Beluga was deployed from a boat for inspection and this vast operation involving over 650 dives was completed smoothly within a 3 weeks' period.

Scope of Work: Underwater visual inspection of Upstream face of a large dam running across 1100+ m in length of several NOF blocks, power dam blocks consisting of trash racks, T sections, and sluice gates.
Planys Solution: The inspection was performed by Planys' ROV Beluga fitted with high resolution camera, altimeter and depth sensor.
Over 210 anomalies were identified

and categorised into minor, moderate and major based on the size of the defect that included cracks, surface deformations, pinholes and debonding between layers.
Dimensions of the

extent of defects were also extracted using Planys' unique LASER scaler.

All anomalies/defects were plotted against geo-tagged CAD drawing of every section on the

Planys Analytics Dashboard (PAD)

with localised click-to-view video feature.
The client planned for repair works based on the inspection data submitted by Planys.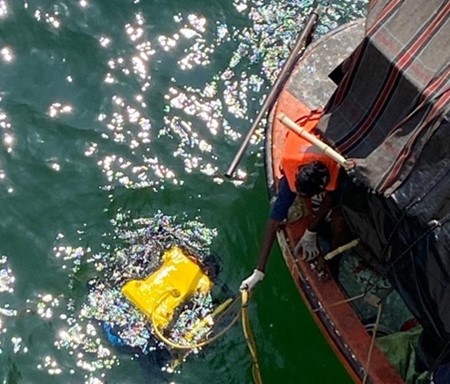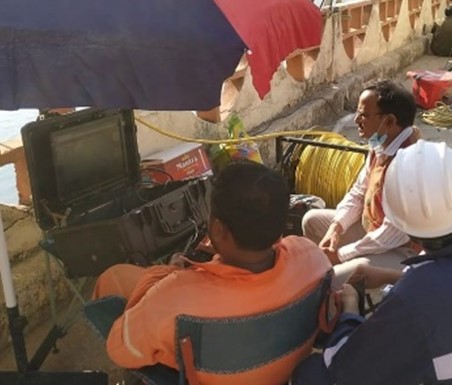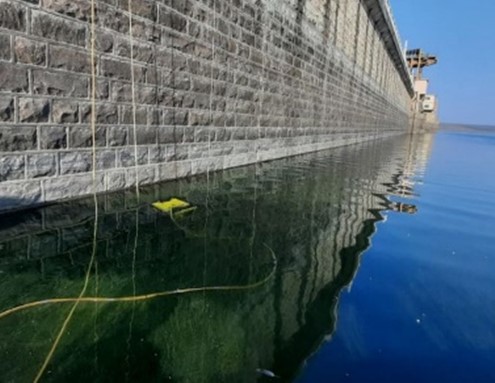 Images show deployment & site setup of the ROV system during inspection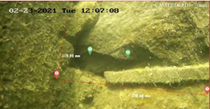 Images show dimensions extracted with Planys ROV of the cracks and debonding between layers  from the Visual Inspection of upstream face of dam