Planys conducted underwater visual inspection of concrete wall of surge shaft for an important hydro project in western India. The gallery of the dam had heavy seepage and client suspected the source to be the surge shaft. De-watering the surge tank was not an option. Due to short operational window & higher depth (90m), an ROV was a preferred option.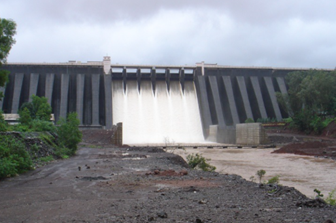 Scope of Work: Underwater visual inspection of a concrete wall up to a depth of 90m in the surge shaft and grooves of sluice gates at a depth of 50m. The entire inspection was successfully completed in 21 dives.
Planys Solution: The underwater visual inspection was concluded using Planys' ROV Mikros equipped with high resolution camera, altimeter and depth sensor.
Over 90+ anomalies

were identified and categorised by type of defect that included exposure of rebars due to loss of mortar, cavities, cracks, surface deformations, etc.
Planys ROV Mikros was deployed from the gantry crane and

dived upto depths of 90m and inspected the complete perimeter of the surge tank

Dimensions of extent of defects was also extracted by Planys' unique LASER scaler.
All anomalies/defects were plotted against geo-tagged CAD drawing of every section on the

Planys Analytics Dashboard (PAD) with localised click-to-view video feature.

The report was given to a repair contractor for further relevant action for remedial measures.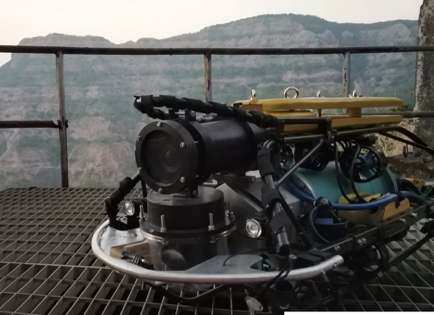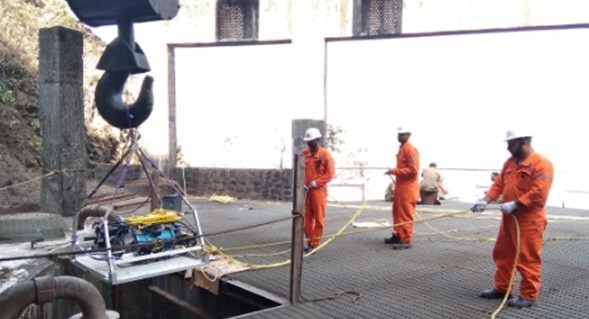 Images show deployment & site setup of the ROV system during inspection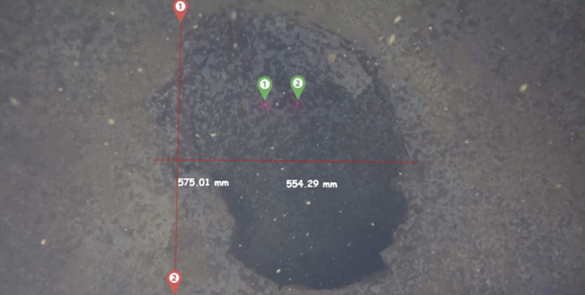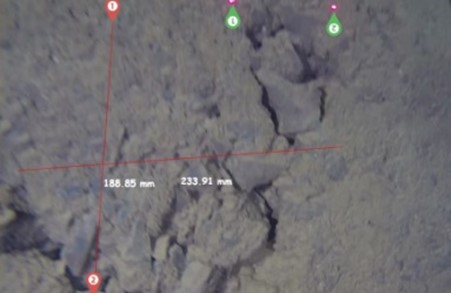 Photos of defects usch as cavities & surface deformations captured by ROV Mikros at depths of 85m
"Hot-spot" map showing concentration of anomalies