Planys conducted underwater visual inspection of 12 piers of a 100+ year old iconic sea-bridge in south India. The bridge was undergoing repairs of certain parts and the consultant to the project wanted to check if the 12 piers supporting the lifting spans (that allow small ships to pass through) had any defects/anomalies.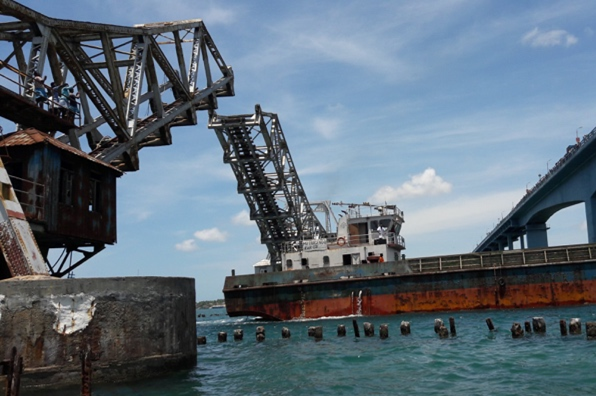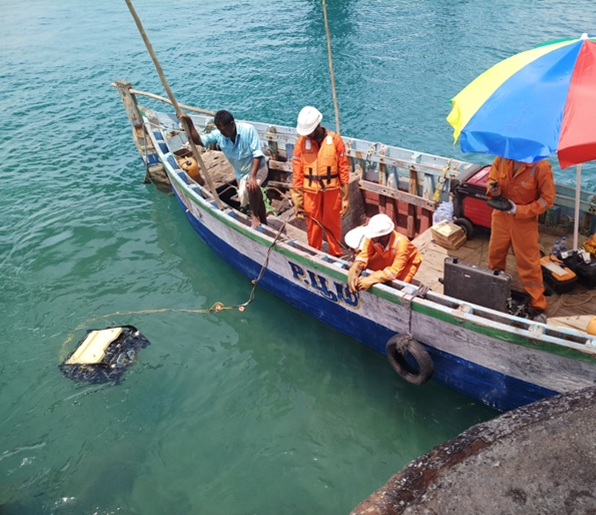 Scope of Work: Visual inspection of the submerged sections of 12 piers supporting the lifting span.
Planys Solution: The inspection was performed using Planys' ROV Beluga equipped with high resolution camera, depth sensor & was deployed from a boat for the inspection.
Over

10 minor defects

were identified that included small cavities & uneven surfaces.
There were no major defects to the RCC foundation, however the

sacrificial steel pile were heavily corroded, broke apart and were lying as debris on the sea floor.

All anomalies/defects were plotted against geo-tagged CAD drawing of every section on the

Planys Analytics Dashboard (PAD)

with localised click-to-view video.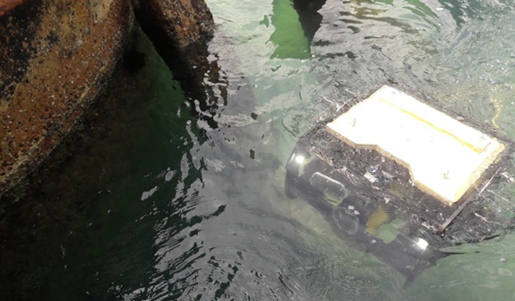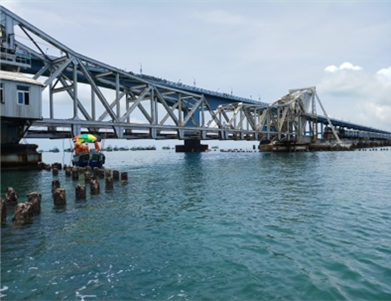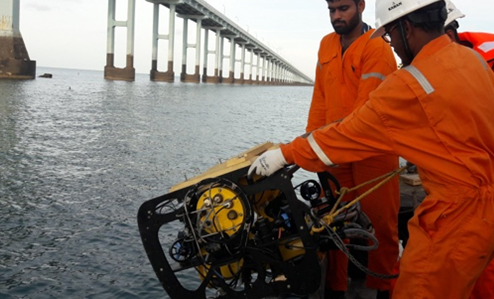 Images show deployment & site setup of the ROV system during inspection
Images shows sacrificial steel debris, found during inspection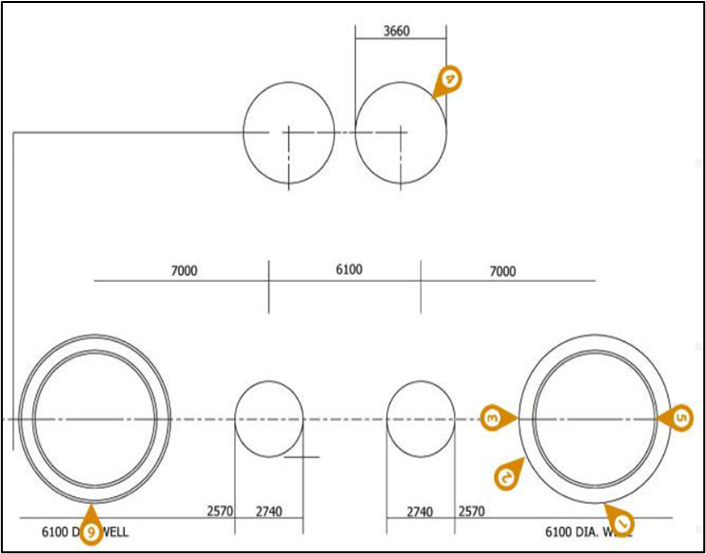 "Hot-spot" map showing anomalies at piers