Planys conducted underwater visual inspection of the tail race tunnel (TRT) & surge tank for a hydro project in North India. The client couldn't send divers as the TRT was a confined region & would pose great risk due to several bends, confined space, limited operational window amidst partial shutdown and extremely turbid waters.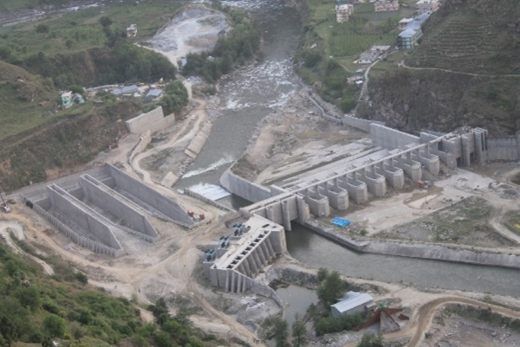 Scope of Work: Underwater visual inspection of upstream tunnel, surge shaft & D-shaped TRT of 5m diameter and 335m length including 3 draft tubes.
Planys Solution: This dam safety inspection was performed using Planys' ROV Orca equipped with high resolution camera, turbid water module, altimeter, and depth sensor.
ROV Orca was deployed through the surge tank and

navigated into the TRT overcoming critical challenges such as several bends at regular intervals in extremely turbid waters.

Over 30 anomalies were identified and categorised into minor, moderate & major based that included cracks, surface deformations, pinholes and debonding between layers.
Site engineers (including design team)

could see the inspection via live streaming and were able to gauge the extent of the damages.

Planys'

proprietary image enhancement algorithm

was used to enhance the videos shot in the extremely turbid waters
All anomalies/defects were plotted against geo-tagged CAD drawing of every section on the Planys Analytics Dashboard (PAD) with localised click-to-view video feature.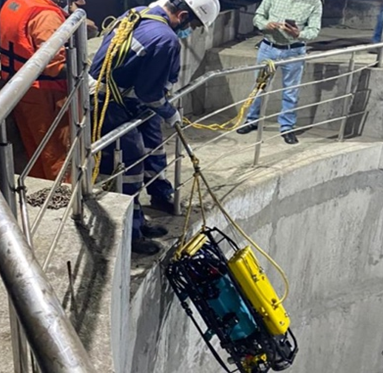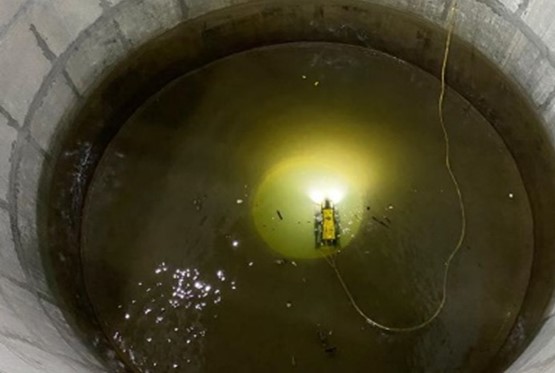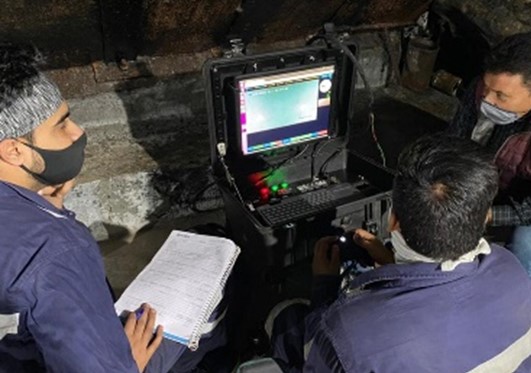 Images show deployment & site setup of the ROV system during inspection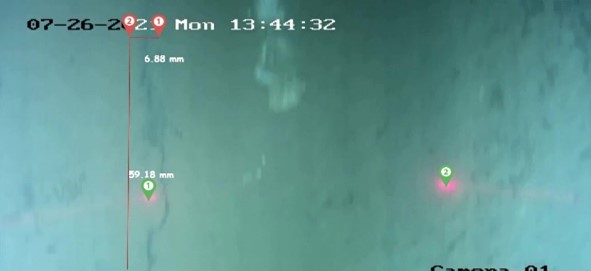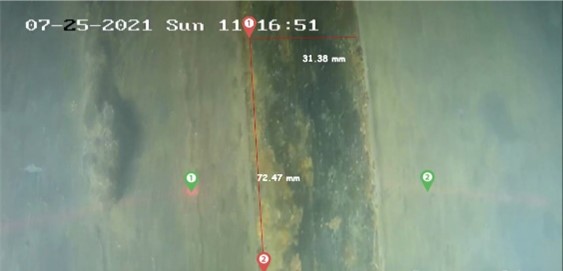 Images show dimensions extracted of cracks and debonding between layers with Planys ROV..


Images showing the coverage of the ROV from the surge tank and other entry points