Planys conducted visual inspection of emergency gates and gate grooves of a dam in South India. Due to floods/heavy rains, the water levels in surrounding areas increased thus the time available for inspecting the spillway gate was limited. This also led some areas of the dam become inaccessible which were essential for safe deployment and recovery of ROV.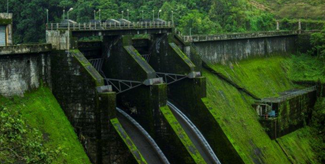 Scope of Work:  Underwater visual inspection of the sluice gate, gate grooves, guide rails, steel plate at the bottom, rubber seal of the intake gate, emergency gate, service gate and spillway gates for determination of defects (corrosion, cracks and obstacles) upto a depth of 35m.
Planys Solution: The inspection was performed using Planys' ROV Mike equipped with high resolution camera and depth sensor.
Over 15 anomalies

were identified and categorised into minor, moderate and major based on the size of the defect that included cracks, debris, suction in some area suggesting leakages, broken grooves, etc
Planys'

proprietary image enhancement algorithm was used to enhance the videos taken in the extremely turbid waters

All anomalies/defects were plotted against geo-tagged CAD drawing of every section on the Planys Analytics Dashboard (PAD) with localised click-to-view video feature.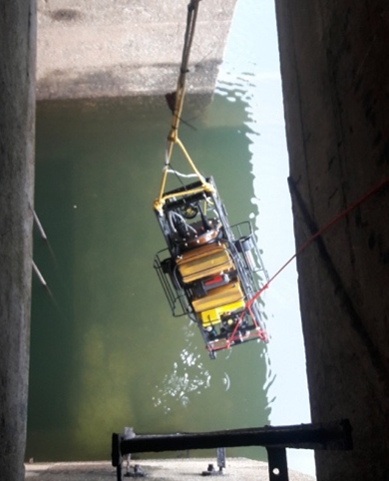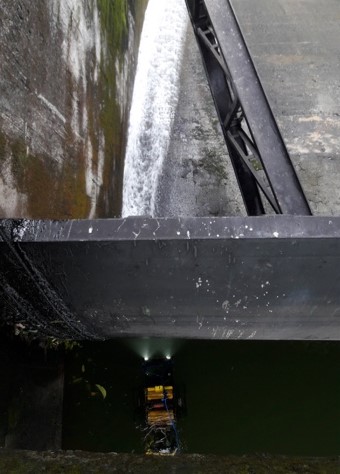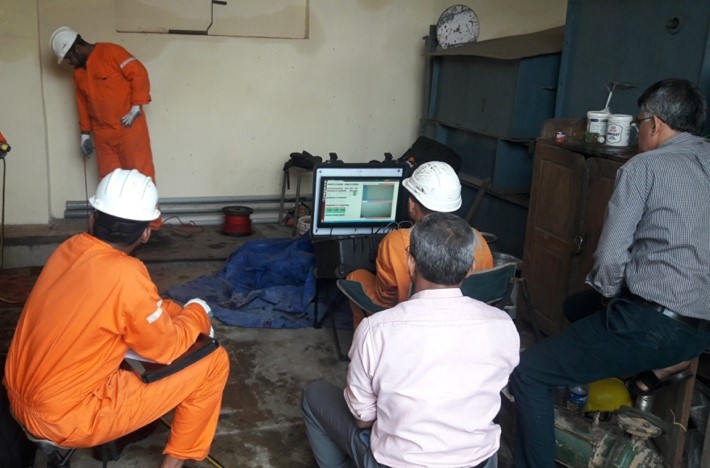 Images show deployment and site setup of the ROV system during inspection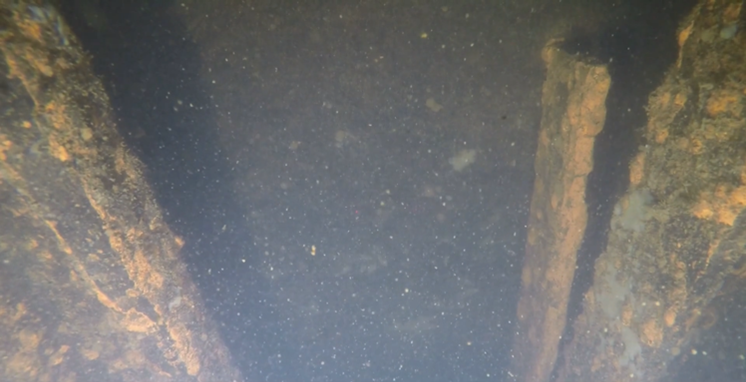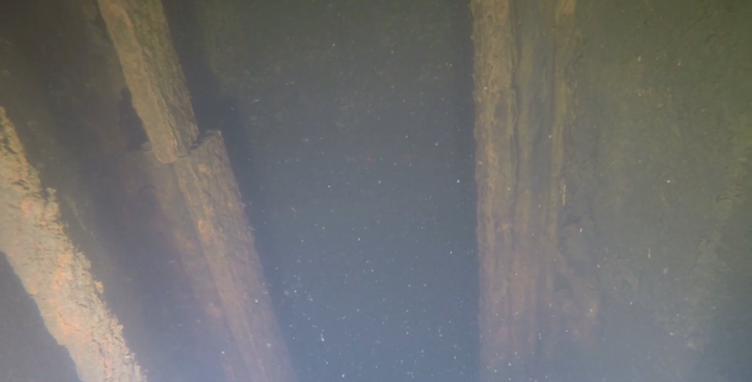 Images show broken gate grooves and broken pieces resting on top of the gate