Planys,
one of the
top ROV companies,
conducted an underwater inspection at a rock-bund slope area for a newly constructed berth in South-eastern India. Prior to the release of payment, a post-construction due diligence was to be conducted to give visual evidence of work completion to the port consultant/contractor.
Divers were unsuitable due to confined area & risk of oxygen hose getting entangled in the debris.
Scope of Work: Underwater visual inspection of 200m of rock bund area below the berth to assess the gaps in the rocks layer out on the slope & presence of any debris/anomaly. Our team conducted this using our efficient underwater ROVs to provide the necessary information.
Planys Solution: The underwater inspection was performed using Planys' remote operated vehicle Beluga equipped with high resolution camera, turbid water module, altimeter and depth sensor.
Over 60+ anomalies, majorly gaps in rocks & debris were found at several sections on the slope.

Defects were categorised by severity (major/moderate/minor) and also by type marked on construction drawing. Dimensions of defects were also extracted using LASERs
All anomalies/defects were plotted against geo-tagged CAD drawing of every section on the Planys Analytics Dashboard (PAD) with localised click-to-view video feature.

The results showcased on the dashboard helped the client take efficient decisions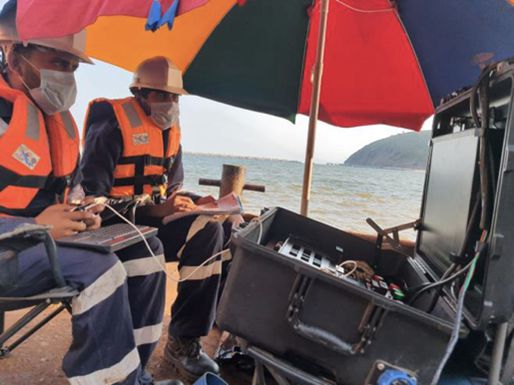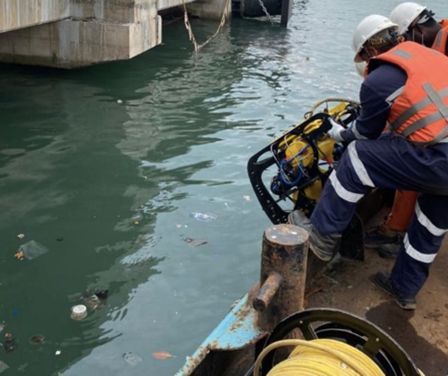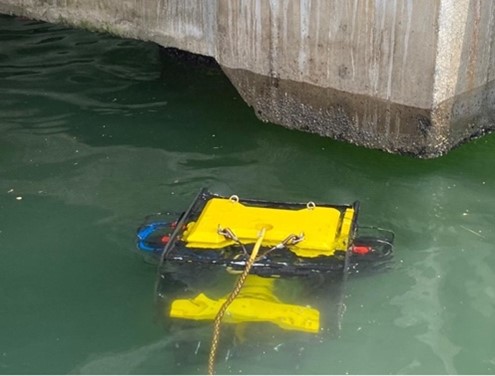 Images show deployment & setup of the ROV system during inspection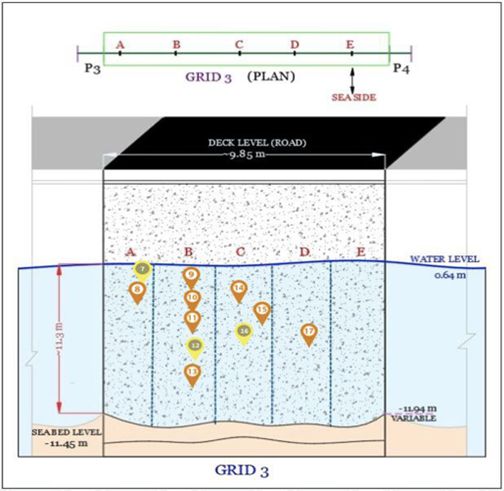 Images shows defects captured during inspection with Planys ROV & snapshot of the "defects hot-spot" map delivered to client for a certain section on Planys Analytics Dashboard (PAD)